Crocodile "C"Rock
http://www.youtube.com/watch?v=vlSh_6xqUAE
megpörgetve folytás ….. vérszopás again and again… Re in Carne
http://www.youtube.com/watch?v=CMfCL5rX2fk
Krokodilszív: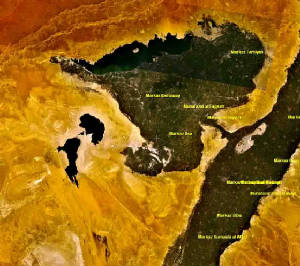 http://www.youtube.com/watch?v=tyCMebon0xk&feature=c4-overview&list=UUN1ZrZ7tdfVN7PhlRo8Jg6A
"I remember when rock was young
Me and Suzie had so much fun
holding hands and skimming stones
Had an old gold Chevy and a place of my own
But the biggest kick I ever got
was doing a thing called the Crocodile Rock
While the other kids were Rocking Round the Clock
we were hopping and bopping to the Crocodile Rock
Well Crocodile Rocking is something shocking
when your feet just can't keep still
I never knew me a better time and I guess I never will
Oh Lawdy mama those Friday nights
when Suzie wore her dresses tight
and the Crocodile Rocking was out of sight
But the years went by and the rock just died
Suzie went and left us for some foreign guy
Long nights crying by the record machine
dreaming of my Chevy and my old blue jeans
But they'll never kill the thrills we've got
burning up to the Crocodile Rock
Learning fast as the weeks went past
we really thought the Crocodile Rock would last"
……
Barmaley Fountain – Volgográd (Sztálingrád)
http://en.wikipedia.org/wiki/Barmaley_Fountain
The source became known thanks to the images of Emmanuil Evzerikhin, where it contrasted the banality of children playing, with the humenates of the city as the background ruins.
His official name was Khorovod. It was also known as source Andaluz or Druzhba, which means "friendship" in Russian and was built in 1933. He was in the area of the central station of Stalingrad, specifically on the Privokzalnaya square.
It was built by a tale for children written in 1929, Russian author Kornei Ivanovich Chukovskii
The allegory of the monument was derived from the eponymous fairy tale poem written by Korney Chukovsky. Excerpt
(literal translation):
Little children!
For nothing in the world
Do not go to Africa
Do not go to Africa for a walk!
In Africa, there are sharks,
In Africa, there are gorillas,
In Africa, there are large Evil crocodiles
They will bite you,
Beat and offend you –
Don't you go, children, to Africa for a walk
In Africa, there is a robber,
In Africa, there is a villain,
In Africa, there is terrible
Bahr-mah-ley!
He runs about Africa
And eats children –
Nasty, vicious, greedy Barmaley!
he fountain was restored after World War II, but was later removed in the 1950s.
The statue featured prominently in Enemy at the Gates, and a similar statue was seen in V for Vendetta.
It is also seen in the film A Clockwork Orange, in the documentary footage shown to the main character Alex as part of the sinister aversion therapy to "cure" him of "ultra-violence."